Lisa Pilato Fuller (LPF) - Director
Lisa has been instructing dance for 36 years. Lisa's dance background is very diverse and she continues to explore all avenues of dance to inspire her growth as a dance educator . A member of Dance Masters of America , Lisa is certified by test to teach. She has performed and choreographed for local theatre companies, taught master classes throughout New England, and serves as an adjudicator and special awards judge for competitions throughout the U.S. Lisa's students have gone on to pursue professional dance careers with Disney, *NSYNC, cruise-lines, television, off-Broadway theatre, movies, the Boston Celtics Dance Team, and the New England Patriots Cheerleaders, They have also performed at industrials, and community outreach projects including, The Jane Doe Spirit Awards in Boston, Make A Wish, Project Santa, The H.I.P. Project and Hope Heals. On the competition circuit, her students have been highly awarded on both the regional, national, and internationally. She has been featured in several dance publications and was recently featured in Dance Spirit magazine as one of the "Top 50 Studio's On The Move".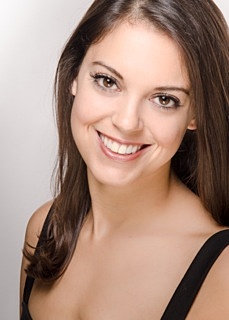 Carolyn began dance training at Lisa Pilato Dance Center in her hometown of Dracut, MA. She went on to receive her Bachelor of Fine Arts from The Boston Conservatory. Upon graduation, Carolyn became a touring dancer for Urbanity Dance Company. Currently, Carolyn is Rehearsal Director and touring member of Pantos Project performing in various venues throughout New York and New England. In addition, she performs improv-based work with Once Upon Each Time in Boston. Carolyn has premiered choreography at the Boston Conservatory Dance Theatre & Boston Contemporary Dance Festival, along with numerous competition works. Holding a Master's Degree from Northeastern University, Carolyn is currently a Performing Arts teacher in Boston Public Schools as well as teaching, choreographing, and performing across New England.
Michelle Pilato-Chausse (MPC)
Michelle is a graduate of the University of Lowell with a BA in Psychology. She has received numerous scholarships and awards for her performances. Her choreography credits include the Fashion Fantasy produced by the STAR 93.7 radio station in Boston, a television commercial for Shaw's Supermarkets, Walt Disney World, industrials for Wella International, and the opening number for the Dance Ovation Title Holders. Michelle was featured in Dance Spirit magazine in the article "Poetic Victories" for her original poetry and its motivating force in choreography. She was also featured in Gold Rush magazine. Michelle is choreographer for the LPDC competing team and her students have won numerous titles, high scores and overall high scores on the 1993-2014 regional, national, and international competition circuit including the American Dance Awards recipient of the Gold Family Award of Excellence. Michelle's choreography has been highly awarded regionally, nationally, and internationally from 1999-2014, she has been a two-time Carole Miller Award recipient for upholding the highest standards in dance and was also choreographer to the 5th place soloist at the World Dance Championship in Riesa, Germany. Her students and choreography have been featured on the IDC Television Spectacular. Michelle has taught Master classes throughout New England and has served as an adjudicator and special awards judge for several competitions.
Beth Cunningham began her love for dance at the age of four. She earned many awards at the regional and national level throughout her competitive career. She is a graduate of Boston University, where she was a member of the Dance Theatre Group and had the opportunity to attend many master classes and conventions with well-known artists. Beth has been teaching at the recreational and competitive level for most of her adult life, though her full-time career is as an occupational therapist and manager of rehabilitative services at St. Joseph Hospital in Nashua. Most recently, Beth's choreography efforts have been centered in musical theater. She served as choreographer for a local high school drama guild for several years and currently works with a local community theater company as both a performer and choreographer. Beth resides in Pelham with her husband Dave and cannot wait to get a pair of tap shoes on at least one of her two children, Parker and Ashlyn!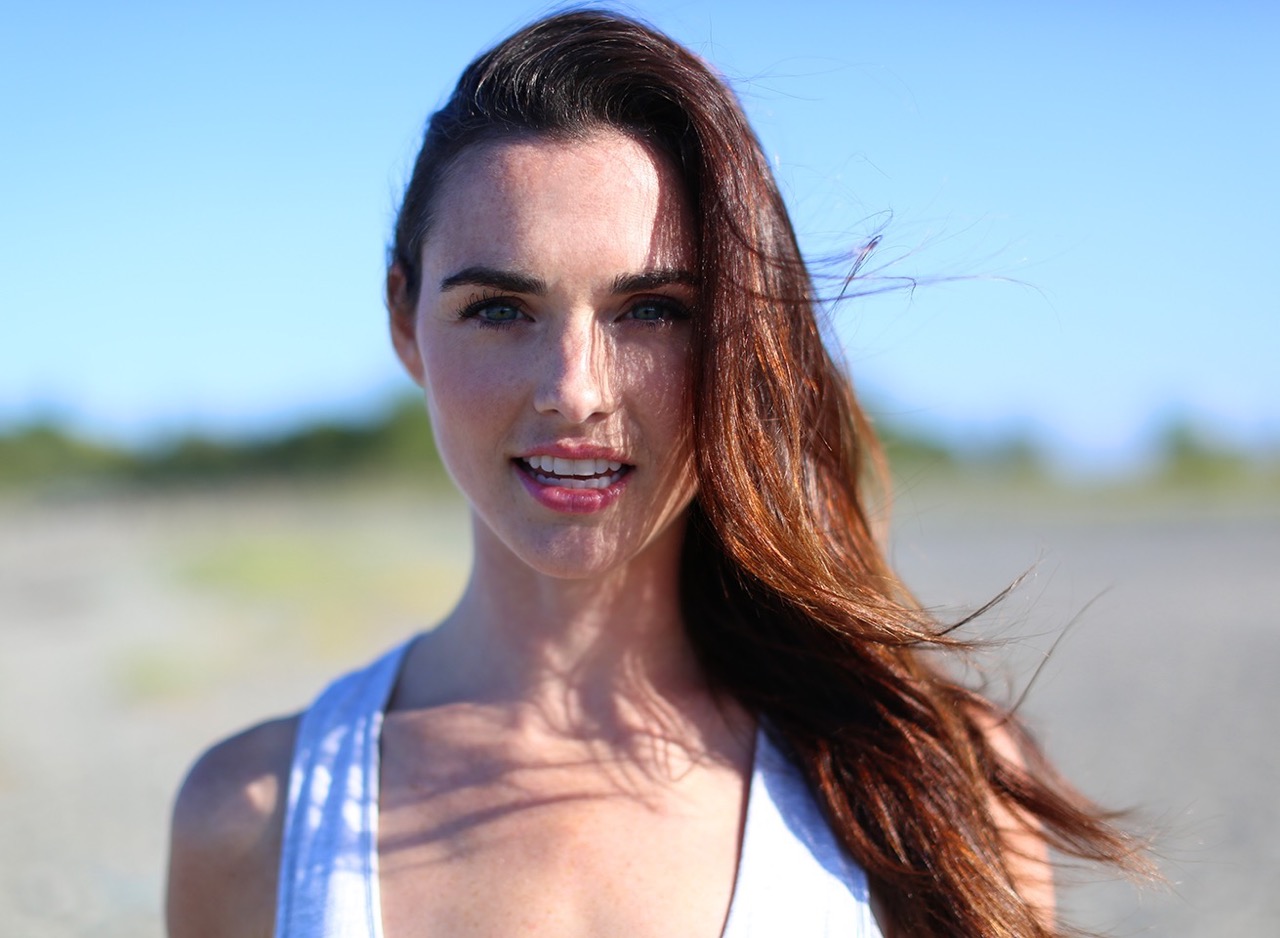 Megan began her dance training at age 3. She has studied ballet, tap, jazz, lyrical, contemporary and hip hop. Over her career Megan has studied with some of the most sought after instructors and choreographers in the world. Early in her career Megan resided in New York City where she was an intern at the Broadway Dance Center, training intensely to perfect her craft. She went on to perform for Busch Gardens, Williamsburg as a singer/dancer along with interning for River North Chicago under the direction of Frank Chaves. Her film/print work includes being a two time contestant for Fox's hit reality show So You Think You Can Dance, season 5 being in the final 37 girls of Vegas week and a featured performer and final 65 total contestant for season 7. You can also catch Megan modeling for Dance Spirit Magazine. Megan's choreography highlights include American Dance Awards 4 time regional young choreographer of the year along with being awarded the diamond choreography 3 times. Her pieces have been awarded the highest scoring routines of an entire competition and continue to be recognized for creative choreography. Megan's students have many accomplishments among regional and national titles, highest scoring routines of a competition and their own professional endeavors. As a dancer, instructor and choreographer, Megan wishes to inspire her students and in turn be continually inspired by them. As a choreographer she hopes to continue to work with as many dancers as possible, pushing new movement, strong technique and emotional commitment.
O'Lyvia has received her Masters of Arts in Clinical Mental Health Counseling with a specialization in Dance/Movement Therapy from Lesley University in 2017 and is a registered Dance/Movement Therapist. O'Lyvia is also an endorsed practitioner in Rainbow Dance with encompasses Dance/Movement Therapy techniques while promoting childhood development. O'Lyvia completed her undergraduate studies at Endicott College in 2015 with her BFA in Art Therapy and was awarded 3rd place at Endicott College's visual communications festival. O'Lyvia was also two-time captain of the award winning Endicott College Dance Team! She has spent summers as assistant choreographer for GLMT's productions of "Fiddler On The Roof" and "Chigaco," and has also starred in "A Funny Thing Happened On The Way To The Forum." She is a past member and soloist member of the LPDC resident competing team U*NA*T and has won titles and high scores, regionally and nationally and competed internationally as part of the United States Dance Team in o Riesa, Germany. O'Lyvia has completed her LPDC Teachers Training Course in dance and acrobatics and is also active in the LPDC Community Outreach Programs and has been highly recognized as a choreographer. Her dance training has given her the opportunities to model, travel the United States working for dance competitions and appearing as extras in movies. O'Lyvia continues her dance education and is a committed facilitator of growth! .
Kimberly has been dancing with the LPDC since the age of 4 and has been a member of the competition team for 9 years. Over the years, Kimberly has trained in the styles of ballet, tap, jazz, contemporary, modern, and more. She has been awarded regionally and nationally as a member of the U*NA*T competition team. In 2011, she was awarded, along with other LPDC members, the National Overall High Score Small Group winner for the dance, Life In A Jar. In 2012, her solo, Hey Daddy, was awarded 1st place in her age division along with 2nd place for the 12 & Under Overall High Adjudication at Dance Masters of America competition. She has had the opportunity to perform in events such as Project Santa, Hope Heals, the Dracut Telethon, and the Pantos Project Summer Intensive. Currently, she is one of our U*NA*T team captains. Kimberly graduated in 2015 from St. Louis School and was named Valedictorian of her graduating class. During her years at St. Louis School, she was the choreographer and director of the Drama Club with their productions of Beauty and the Beast, Snow White and The Seven Dwarfs , and The Little Mermaid . Currently, Kimberly is a junior at Lowell Catholic High School and a member of the Dance Team, Student Council, Ambassador Club, National Honor Society, and Lift Club. She currently holds a 4.4 GPA and is in all honors and AP courses. Kimberly is excited to start off her second dance season as a member of the LPDC faculty!
Kerri begins her 25th year teaching at the LPDC and also serves as the director of the Acro program. She is a graduate of UMASS-Lowell with a BA in Business Management. Kerri became a new mom to her daughter Mackenzie in November of 2012. Her appearance credits include Walt Disney World, local cable TV, House of Hope, and Project Santa benefits, Jane Doe Spirit Awards, Boston, and the Cycle to Break the Cycle of Domestic Violence. She has received numerous scholarships and awards for her performances. Kerri and members of her team were named ADA's National Production Champs 2000, as well as Dance Ovations National Champs 2001. Her students have been awarded many special awards, titles, high scores and overall high scores at regional and national competitions from 2001-2013, as well as receiving a nomination for the United States World Dance Team Trials. Kerri's choreography has been highly awarded including ADA's Diamond Award for outstanding choreography in 2010 for her piece entitled Life In A Jar as well as the 2011 and 2012 Diamond Award for Little Bird and True Colors and is the choreographer for the JR. Miss DMA 2012. She is also the recipient of ADA's Young Choreographer's award, 2008 Overall High Score Solo Choreography award at New England Dance Festival, as well as outstanding choreography at Bravo Dance Competition. Nationally, Kerri's groups were named the 2009 second place winners in the duo/trio and large group divisions at Candance Nationals. In July 2011, she was awarded ADA's 2011 National Overall High Score Small Group winner and nominated for the Gloria Jean Cuming Award of Excellence. Just recently Kerri's soloist was awarded Kaleidoscope's overall high score 12 & under for choreography and adjudication.
Donna received her training at Boston Ballet, Gus Giordano Dance Center in Chicago, and the New York City studios of Luigi and Alvin Ailey. In addition to founding the Donna Miceli Dance Ensemble and the Youth Dance Company, Ms. Miceli has instructed at Boston School of Ballet, Gus Giordano Dance Center, Jeanette Neill Dance Studio and Lowell Arts Magnet School. She has been a Master Teacher for the Dance Teachers Clubs of Boston and Maine, Dance Masters of America and Tanzwerkstatt Internationale in Bonn, Germany. The recipient of numerous awards for her performances and choreography, Ms. Miceli has choreographed for MRT and professional companies. She was a finalist in the International Choreography Competitive Event at Jazz Dance World Congress 2000 and 2003 where she received Honorable Mention awards for her work. Ms. Miceli is certified by the Dance Teachers Club of Boston and Dance Masters of America and serves as adjudicator at competitions.
Alec has grown up training at LPDC for 10 years in styles such as hip-hop, ballet, tap, jazz, contemporary, and more. Just this past year, Alec graduated high school from Central Catholic in Lawrence and wants to continue his love for dance by teaching others. Alec recently complete his first year of teacher training with the Dance Teacher's Club of Boston and will graduate from the program next summer. He has been highly awarded both regionally and nationally throughout his time on the competing team, U*na*T. He has had the opportunity to perform in events such as Project Santa, HIP project as both a dancer and choreographer, and the Dracut Telethon. Alec has been fortunate enough to take class with dance educators and choreographers such as Kathleen Pantos, director of Pantos Project, Tyce Diorio, Brian Freedman, Dave Scott, Mia Michaels, and many more. He looks forward to joining the faculty of the LPDC and choreographing for the upcoming competing season.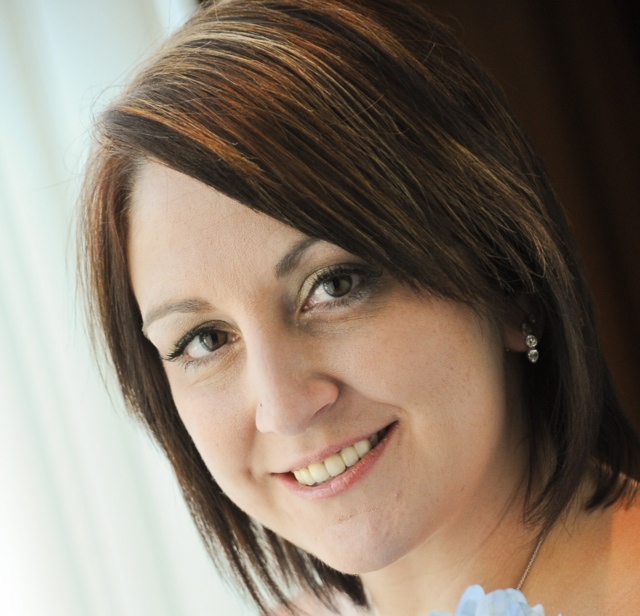 Kristen has been a member of the LPDC family for 30 years; starting as a student and now teacher and choreographer to our resident competition team, as well as LPDC's Performing Group. Kristen's groups have received numerous gold medals and Overall High Scores in their category. Kristen is a class of 2000 graduate of Dracut High School. She is a 2001 graduate of Lowell Academy of Hair Design, where she was recognized for her high average in theory. She is currently employed as a stylist and salon manager. Kristen has been dancing at LPDC since the age of five and has been given the opportunity to participate in many special events including Project Santa, Make A Wish Foundation Benefits, as well as industrials for Reebok International and Wella International. Kristen was a member of the LPDC competing team U*NA*T. She has had the opportunity to perform at numerous events and venues such as Walt Disney World, the Dracut Scholarship Telethon, the Cycle to Break the Cycle and the Jane Doe Spirit Awards. Kristen is a proud member of the dance "Break The Cycle" and has enjoyed much success both regionally and nationally. This dance was awarded the national title in the category of Production at the American Dance Awards competition in Las Vegas in July 2000 and was awarded second place at Headliners Nationals in Atlantic City. To further her dance education, Kristen has attended numerous West Coast Dance Explosion conventions and has been a scholarship recipient. Kristen looks forward to another great year with our amazing students and faculty!
Office Staff: Vanessa Chausse,Michelle Cincotta, Kathy Ernst, Cecelia Pilato, Pat Rauseo
Substitute Faculty: Gabrielle Burgess, Sara-Jean Caira, Courtney Lamont, Savannah Melo